Dean & Jo McQuoid
Worship Leaders
Dean and Jo are passionate believers, who love to serve prophetically through worship and the arts.
They fell in love leading worship together 24 years ago, and continue to serve through itinerate ministry nationally, internationally and in their local fellowship at Coast Vineyard in the Hibiscus Coast, where they live with their 2 teenage sons. 
They have been a part of the Christian band scene, church leadership, worship directing, prophetic art, recording projects, evangelistic outreach, both internationally and throughout Aotearoa.
Back to MAJESTY
View Next Workshop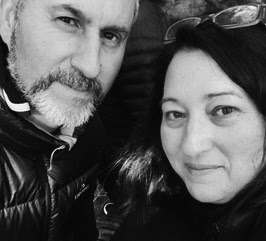 MAJESTY Worship Sessions
Each day, MAJESTY begins with a time of worship led by Dean & Jo McQuoid. These times are special and important as we re-centre and align ourselves with the Maker of it all. Worship, prayer, and devotion are the furnace of the creative soul, and Dean & Jo will lead us prophetically into connecting with the beauty and presence of the Lord.